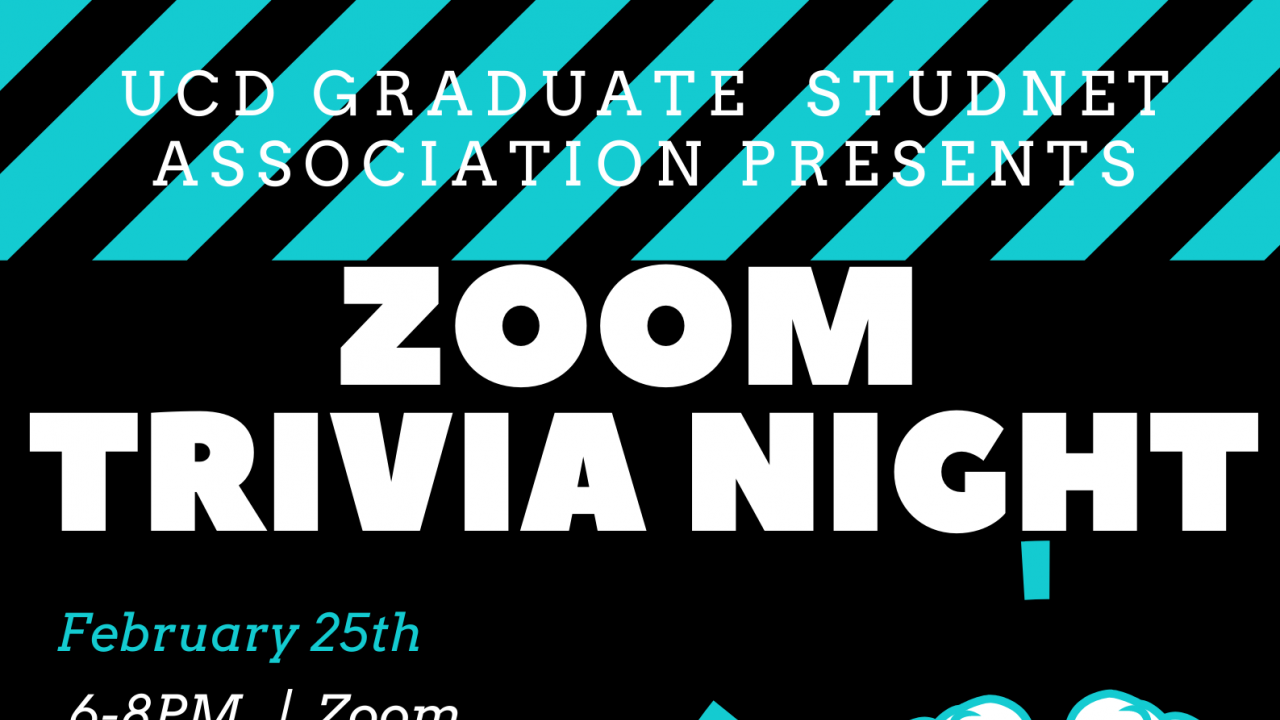 Your favorite remote trivia game is back! Please join the GSA for Zoom Trivia on Thursday, February 25th from 6-8 PM. 
Please register complete or partial teams here by Wednesday, February 24th at 5PM. In order to make the event manageable, we are limiting game play to the first 25 teams to register. If you aren't able to register this round, don't worry! There will be other opportunities to play.
Once your team has registered, you'll receive an email with the Zoom link and further instructions on the day before the event.  
You must be a UC Davis Graduate Student to register and qualify to win prizes. Each player may only register once.