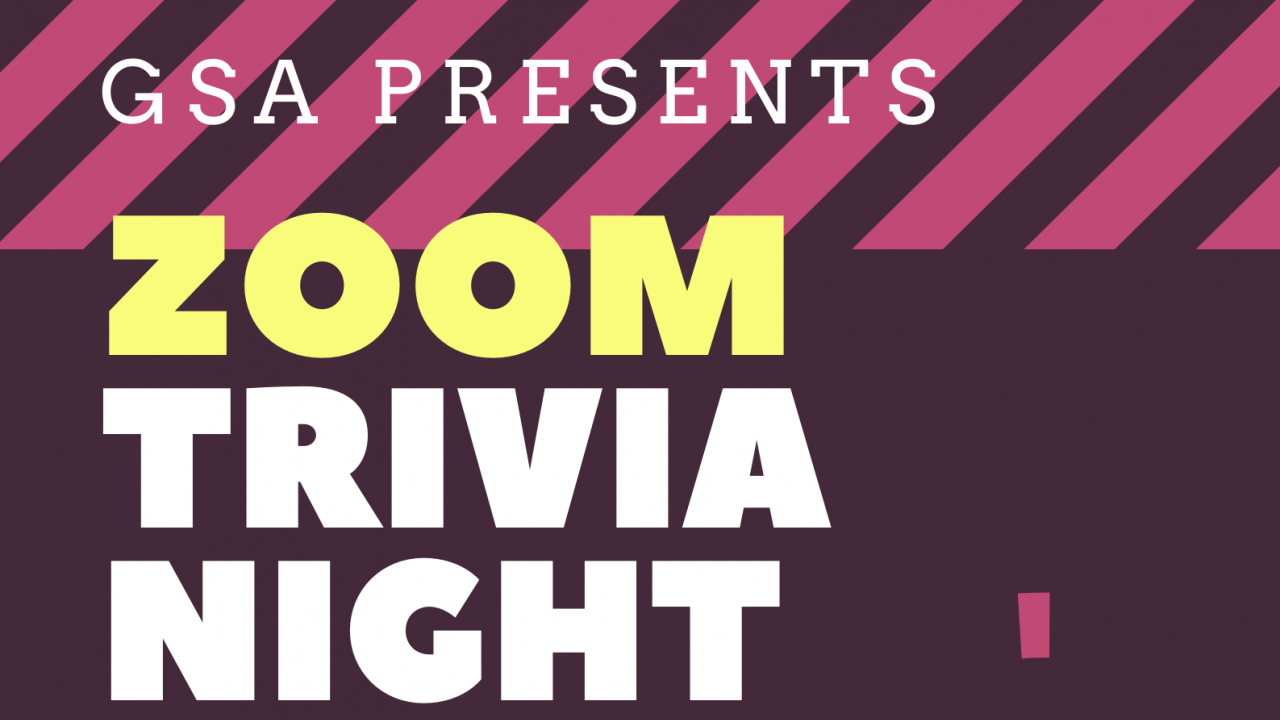 The GSA is excited to host its first virtual Trivia Night on Tuesday, May 12th from 6-8PM on Zoom! 
Please register here before May 11th at 5PM. You can register as a Complete Team (4 Players) or as a Partial Team (3 Players or fewer). 
Once you've registered, you'll receive an email with the Zoom link and further instructions before the event begins. 
You must be a UC Davis Graduate Student to register and qualify to win prizes. Each player may only register once.