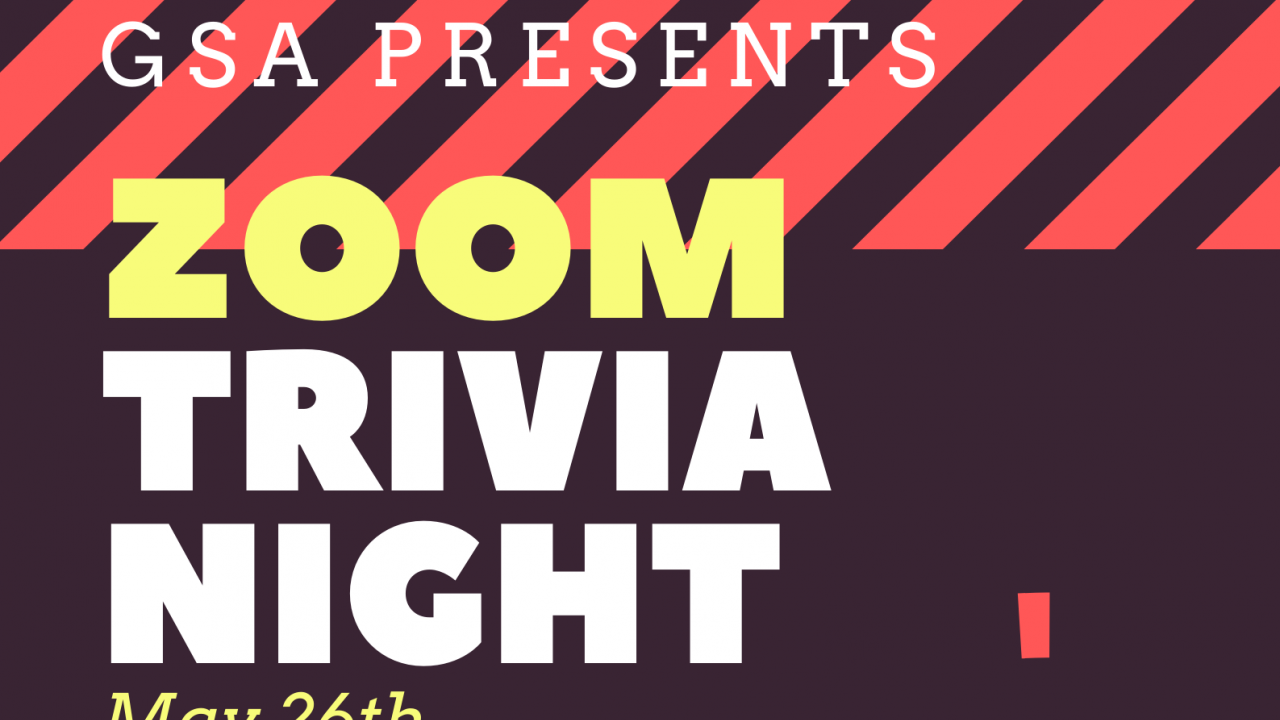 GSA Zoom Trivia registration is closed as of 5/20. We have reached the 20-team capacity. Thank you for your interest and please keep an eye out for future trivia events!
We're back for round two! Please join the GSA for Zoom Trivia on Tuesday, May 26th from 6-8 PM. 
Please register complete or partial teams by Monday, May 25th at 5PM. Due to the overwhelming participant responses for the first trivia event, we are limiting game play to the first 20 teams to register. 
Once your team has registered, you'll receive an email with the Zoom link and further instructions before the event begins. 
You must be a UC Davis Graduate Student to register and qualify to win prizes. Each player may only register once.